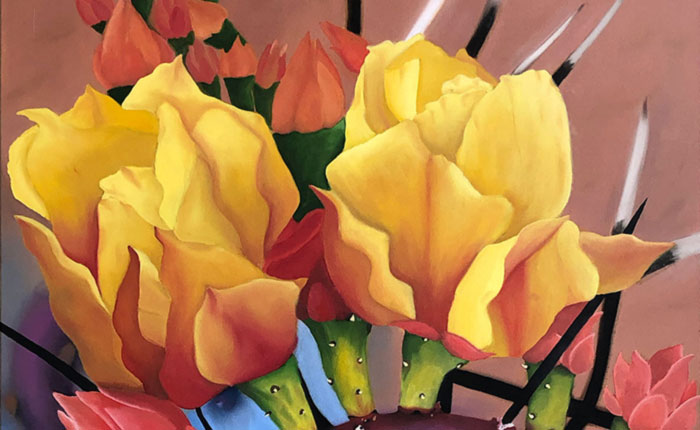 Biography / Artist Statement
Born and raised in Lubbock and a Texas Tech alumna, Whitney pursues her love of art through oil painting and pottery. As a graphic designer by trade, she's consistently engaged in some form of artistry every day.
A self-taught painter, Whitney began painting in 2007 with acrylics while sitting on a sheet-covered floor in her bedroom with a canvas leaned against her old toy box. Flowing through trial and error, creating a collection of eclectic work, she soon found oil painting while attending Texas Tech in 2013 and fell in love with the medium. Her greatest accomplishment in college included a hyper-realism piece that has since sold. Hyperrealism remains the ultimate goal for each new piece.
Over the last few years, Whitney has found her painting-niche in flowers. Her favorite being peonies, she's slowly branching out into other gorgeous botanicals. Her painting space has changed quite a bit over the last 15 years. Her living room is divided by a palette wall providing living space on one side and an office/paint studio on the other. With a standing easel, paints, and an observant, four-legged assistant named Kit, Whitney creates her petal and color-filled pieces in the comfort of her home.