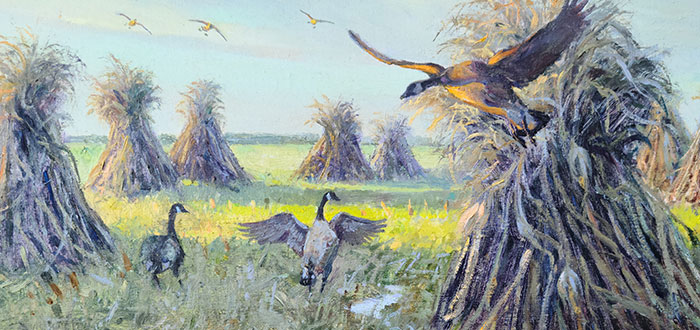 Biography / Artist Statement
Raised in West Texas, Richard Thompson graduated from West Texas State University with a BA in Art. He spent several years as a commercial artist before turning his full attention to painting and sculpting. Most of his work involves the depiction of wildlife, though he is equally at ease with other subject matter.
An acute observer of nature, Thompson's depictions of the flora and fauna of the southwest are sought after by many art collectors. He blends accuracy with sensitivity (and occasionally humor) while aiming for an emotional connection with the viewer. Thompson's work can be found in numerous public and private collections. Solo shows include the Panhandle Plains Historical Museum in Canyon and the Woolaroc Museum in Bartlesville, Oklahoma.
This award-winning artist lives and works in East Texas.