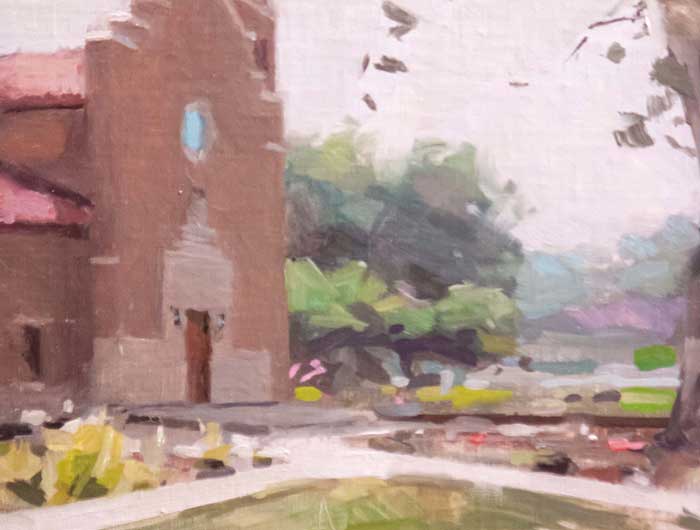 Biography / Artist Statement
Doug Nutsch resides in Lubbock, TX with his wife and family.
Doug grew up in Seminole, TX and can trace his family back to the Great Plains for generations.  Doug enjoys wide-open spaces, the rich history, and the long-lasting friendships that he has found in this area.
Art has been a central passion throughout Doug's life.  His art education has been a combination of receiving instruction at Texas Tech University, diligently studying past master techniques, attending workshops with contemporary artists, and gaining valuable insights from local mentors.
Inspired by the figurative tradition of nineteenth century American greats such as John Singer Sargent, Frederic Remington, and Edgar Payne, Doug advocates for loose tonalism, the cowboy poetic lifestyle, and the thrill of plein air painting.