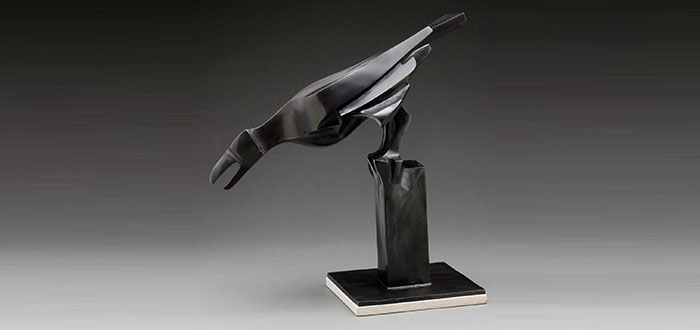 Biography / Artist Statement
Wayne Salge's signature style is readily acknowledged by both new clients and his fellow artists alike. His unique blend of classic and contemporary speaks to his ability to cut to the bare essence of his subjects by utilizing carved edges, angles and curves to their paramount effect. His intricate, layered patinas then complete his vision.
Creating full-time for the last 22 years, in his studio in northeastern Colorado, Salge's sculptural works now number more than 150 including 27 sold out editions. His pieces are exhibited at galleries and shows nationwide including large scale public installations in seven states. Salge is an elected member of the National Sculpture Society and a fellow in the National Sculptors' Guild.